Steffany Loving MLMT, CNA, NA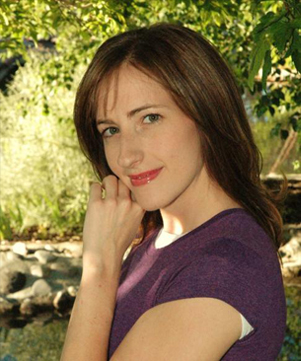 Steffany graduated from Utah College Massage Therapy and later received her Masters in Structural Integration Massage, and Cranial Sacral Massage. Later she receieved her Certified Nursing Assistant Licence and Nutrition Assistant Certification.
Steffany has brought much relief to all that have felt her hands and have listen to her kind words of encouragement through; her clients healing process.
Steffany feels her biggest asset is her commitment, dedication and pure joy of healing she gives to her clients. That is why she has chosen to focus on these main types of massages:
Structural Intergration Massage for alignment of the body
Cranial Sacral Therapy for mental and emotional release
Injury Massage to help others return to normal
Steffany is very professional, knowledgeable and skilled. She communicates effectively and has a way of making you feel right at home. It's clear she genuinely cares about her clients. She does an amazing job. I would highly recommend her.
- Nathan S.
Schedule your massage today!
801-706-9402
Monday-Thursday 9am- 3pm
Friday 9am-1pm & 4pm-7pm
Saturday & Sunday Closed
BY APPOINTMENT ONLY.