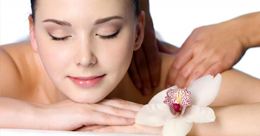 Solitude Massage has the most qualified licensed massage therapists to fill your needs. We have a Cranial Sacral Specialist and a Structural Specialist. There are many more massage therapies that you can chose from at Solitude Massage.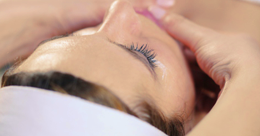 Massage is the application of a range of soft-tissue techniques, including kneading, rubbing, tapping and application of pressure. Movement may be passive or active, all performed with the intention of affecting the body's inner energetic systems.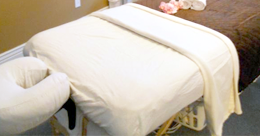 Massage therapy has been around for decades and can help relieve many types of pain. We hold ourselves to the highest of standards as we practice massage therapy on our clients. Pain relief and professionalism is what you can expect from Solitude Massage.
I went to Solitude Massage when I heard that they used doTERRA essential oils and also in hopes to get a very large knot out of my shoulder. I of course opted for the oil treatment and was massaged by Steffany.
She is a RN on top of being a massage therapist so I was confident that she knew a lot about the body.
In talking with her, she and I were similar in parts of our professional lives. She was so loving towards others and wanted to do what was best for the client.
Needless to say, she was able to move the knot out of my shoulder and talk to me about possible reasons for my discomfort. It was amazing and I would definitely recommend Solitude Massage to anyone!
- Mahina J.
Schedule your massage today!
801-706-9402
Monday-Thursday 9am- 3pm
Friday 9am-1pm & 4pm-7pm
Saturday & Sunday Closed
BY APPOINTMENT ONLY.